Picket Fence Finance – The Low Doc Home Loan Specialists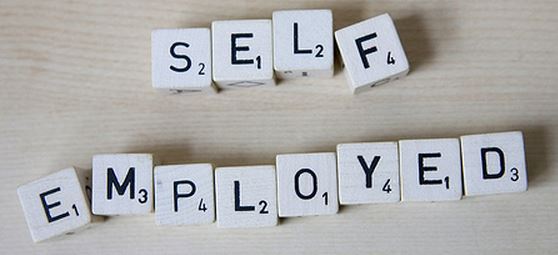 Last September the Financial Review reported low doc home loans are again thriving following several years of decreased popularity brought about by the Global Financial Crisis. Boutique Melbourne mortgage broker, Picket Fence Finance, confirms low documentation home loans are indeed making a comeback, reporting a noticeable upswing in self-employed clients who are benefitting from the flexible financial solutions a low doc loan offers.
Specialising in low doc applications Picket Fence Finance Directors, David Kearns and Cameron Stillman, understand how low doc loans bridge the gap between proof of income and home ownership, offering a life line to self-employed people who don't have the same verification of income a standard PAYG applicant has.
Who Benefits from a Low Documentation Loan?
Says Stillman, "Traditionally, low doc loans came about in the early 2000's catering for  self-employed people who might not have completed their tax returns, or for those who don't declare on paper as much income as they actually earn. "
Low doc loans have the flexibility to be used for the purchase and refinance of both residential and commercial properties. With Picket Fence Finance's knowledge and expertise, sole traders and self-employed people presenting with unique and varied circumstances have achieved their mortgage goals. Says Kearns, "We are predominantly seeing self-employed people who might not have their financials complete, but have an accountant who monitors their BAS and earnings on a month-by-month basis and is usually happy to sign off on a declared income on the applicant's behalf."
Kearns cites another case in point, "A Developer, for example, may spend twelve to twenty-four months completing a development, sell his properties, and have an income tax return showing all income is derived from capital gains, which a bank will not accept. In this situation, an accountant would be able to sign off on declared earnings."
Who is Eligible for a Low Doc Loan?
Fundamentally, eligibility for a low doc loan extends to self-employed applicants who have held a registered ABN for a minimum of twelve months, and preferably have a clean credit rating.
While there are key documents that need to be presented to get your application over the line, Stillman advises it varies from lender to lender. "There are three main documents that lenders require. One is the last twelve months of BAS; another is a declaration of proof of income signed by the applicant's accountant which is usually on a specific lender's template. Finally, some banks will want to see your business's bank statements to ensure there's money coming in and going out and confirm income and expenses."
The documentation you are able to provide can impact your loan. Stillman explains, "If you are able to meet all three criteria you might get a cheaper loan and only pay a slightly higher interest rate (than a standard variable rate for a PAYG applicant)."
Why Should I See a Low Doc Home Loan Specialist?
Ultimately, low doc loans are priced based on risk.  The interest rate is traditionally going to be higher, and will be dependent on your loan to value ratio (LVR). Furthermore, many lenders have a risk fee absorbed into your loan that's generally around 1% – 2% of the total loan amount.
However this is not always the case, as there are lenders with no risk fee and Stillman urges those seeking a low doc loan to consult with a low doc home loan specialist like Picket Fence Finance before approaching a lender.  "It's a real minefield out there. In order to be looked after completely it's prudent to seek advice from mortgage experts who understand the full gamut of products in the marketplace at any one time.  We'll steer you in the right direction so you don't end up paying a higher price than you should."
While you may possibly pay a higher rate of interest and there's a higher risk fee attached, a low doc loan grants eligible applicants access to a home loan when they need it.
Drawing on Picket Fence Finance's 'big picture approach' to their clients' mortgage strategies, Stillman summarises the value of low doc loans, "They make securing a mortgage for self employed people a reality, but ultimately people have two options: they can either not borrow the money and wait until their tax returns are done, or borrow the money now, pay a slightly higher interest rate and maybe use that money to increase their wealth and investment portfolio."
If you're one of Australia's 1.2 million sole traders and are seeking advice on a low doc loan, phone Picket Fence Finance on (03) 9696 3007. It will only take a couple of minutes to determine your eligibility, and you could be on your way to securing the home loan that's right for you.

Picket Fence Finance Pty Ltd ABN 71 148 870 875 | Credit Representative 411186 is authorised under Australian Credit Licence 389328
Your full financial situation would need to be reviewed prior to acceptance of any offer or product.
Sources Researched / Cited: